Shop Wines
We produce a wide variety of wines including red, white, and rosé table wines, sparkling wine, and fortified dessert wines. Come try the wines at one of our locations in the Pacific Northwest or order online and have them shipped to your door. Interested in one of our wine clubs? Click here for more information. *During periods of extreme warm and cold temperature, we recommend contacting the winery regarding shipping options.*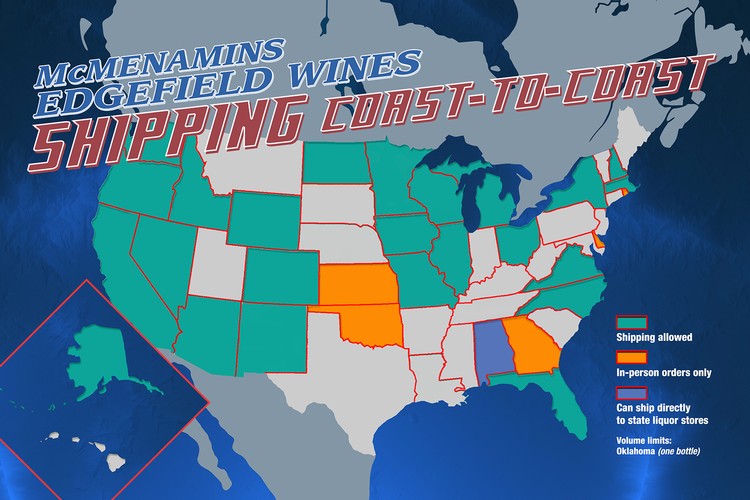 Edgefield Winery is proud to once again participate in Alaska Airline's Oregon Wines Fly Free program. It's easy to take a taste of Oregon wine country home with you if you're an Alaska Airlines Mileage Plan member!
Alaska Airlines Mileage Plan members may check one case of wine (6 or 12 bottles) for free on your Alaska Airlines flight from Eugene, Medford, Portland, Redmond or Walla Walla, WA. To sweeten the deal, we invite you to enjoy a complimentary tasting when you show your in-bound boarding pass (paper or digital) and proof of your Alaska Airlines Mileage Plan membership at Edgefield or any of the more than 300 participating wineries. Click here for more information.
May we suggest...
This vintage or item is out of stock. Please choose a different vintage or contact the winery at 503-492-5467.