Edgefield Cider
Using quality juices pressed from neighboring orchards in the Columbia River Gorge, we craft our ciders year-round at Edgefield Winery. The apples pressed off for our cider are primarily a blend of Red Delicious, Golden Delicious (added for color), Granny Smith (for acidity), and Fuji, Galas, and Honeycrisp (to increase sweetness). All of our ciders are lightly carbonated, just under 7% ABV and made with gluten-free ingredients.


The freshly pressed juice arrives at the Edgefield Winery, where it is pumped into temperature-controlled stainless steel tanks. Employing a cool fermentation to maintain as much of the fresh apple aromas as possible, we ferment the cider until it is completely dry. A bit of fresh-pressed apple juice is then blended back into the hard cider for some sweetness and to balance the acidity. We keg the cider with some CO2 spritz, and ship it off to all of our locations for you to enjoy!
Small Batch Ciders
Our cider program is flourishing with small batch ciders like Strawberry Rhubarb, Earl Grey, Lavender Elixir, Whiskey Tea and Lemon Spice. Our cider makers craft these batches with creativity and seasonal ingredients in mind.
Available Year Round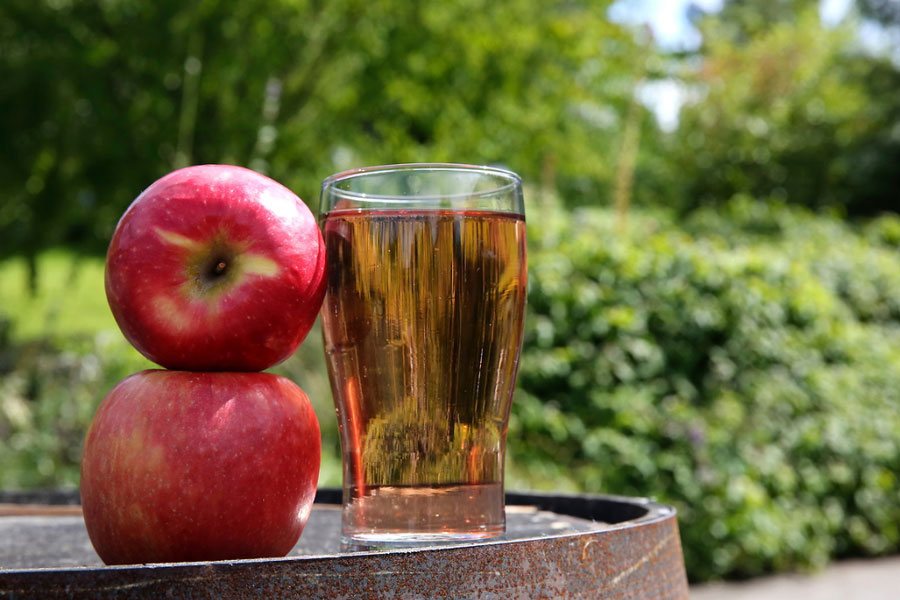 Apple Cider
On tap & in cans
Pale yellow gold in color, Edgefield Cider has aromas of fresh apple, apple skin, and pie spices. Lively on the tongue, fresh apple flavor dominates with hints of pear and honey. Crisp and refreshing, the sweetness in this semi-sweet cider is balanced out by tart acidity.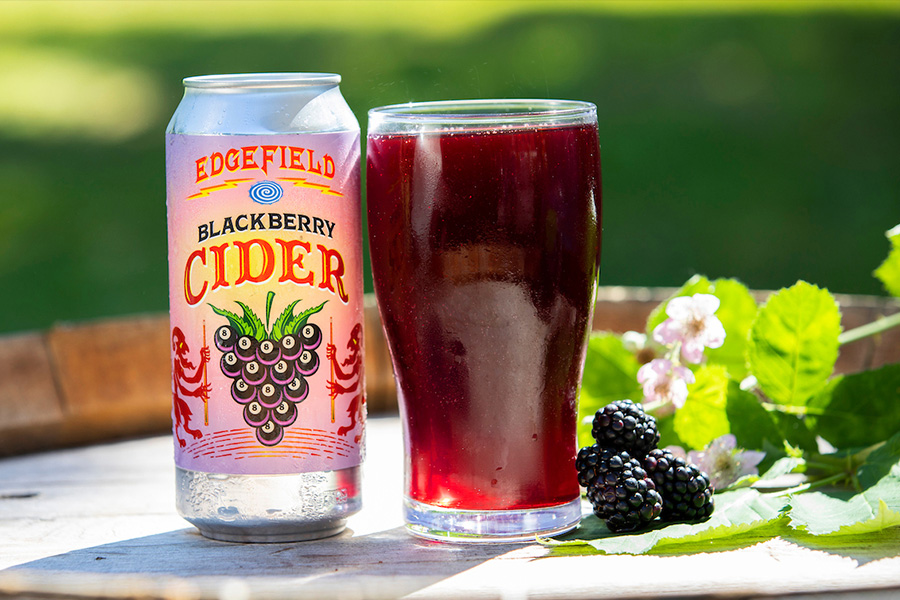 Blackberry Cider
On tap & in cans
Dark garnet in color, the aromas of fresh blackberries burst from the glass. The slightly tannic and tart blackberry component is balanced out by a small amount of residual sugar, while the fermented apple rounds out the mid-palate and finish.
Ciders on Tap Seasonally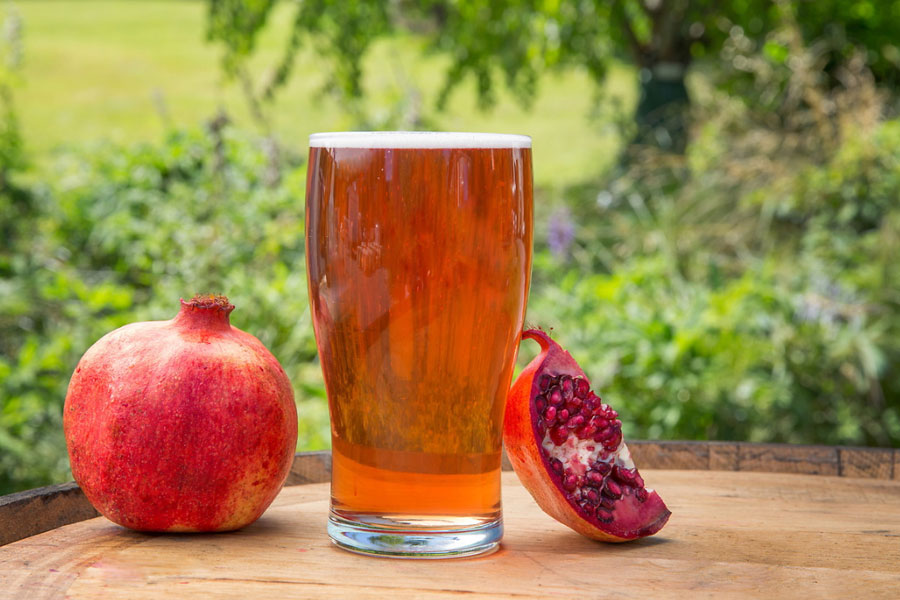 Pomegranate Cider
Our pomegranate cider is crafted with those unexpectedly gorgeous winter sunny days and the warming weather in mind. The tartness of the pomegranate is balanced with the crispness and sweetness of the apple, making for a refreshing quaff rain or shine.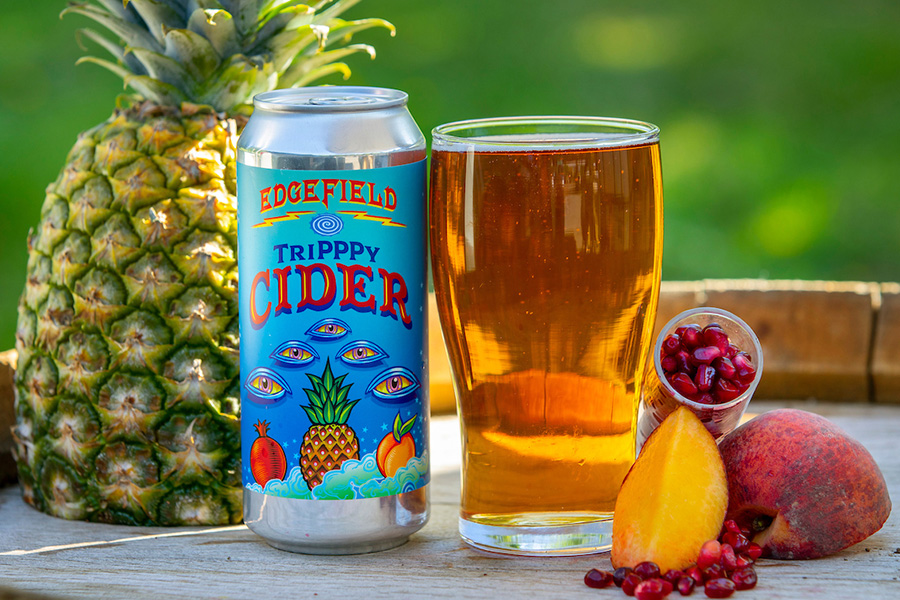 TriPPPy Cider
Available year 'round in cans to go
Our newest seasonal cider packs a (fruit) punch! The trio of peach, pineapple, and pomegranate juices is the perfect blend of sweet, tropical and tart, and will leave you wanting another sip. Three cheers for TriPPPy!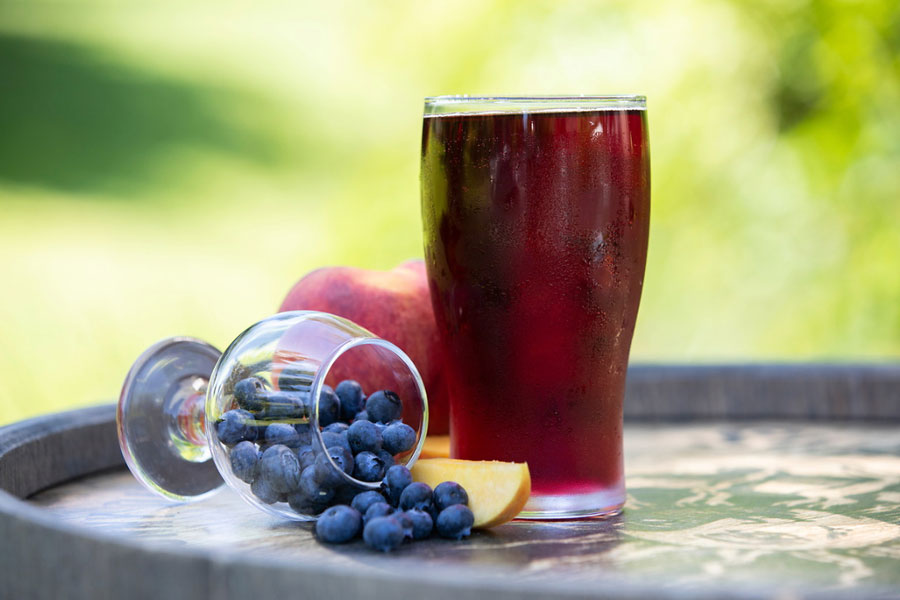 Blueberry Peach Cider
Sweet tart blueberries and juicy peaches combine for a perfect summer cider. Best paired with lazy days and warm summer nights.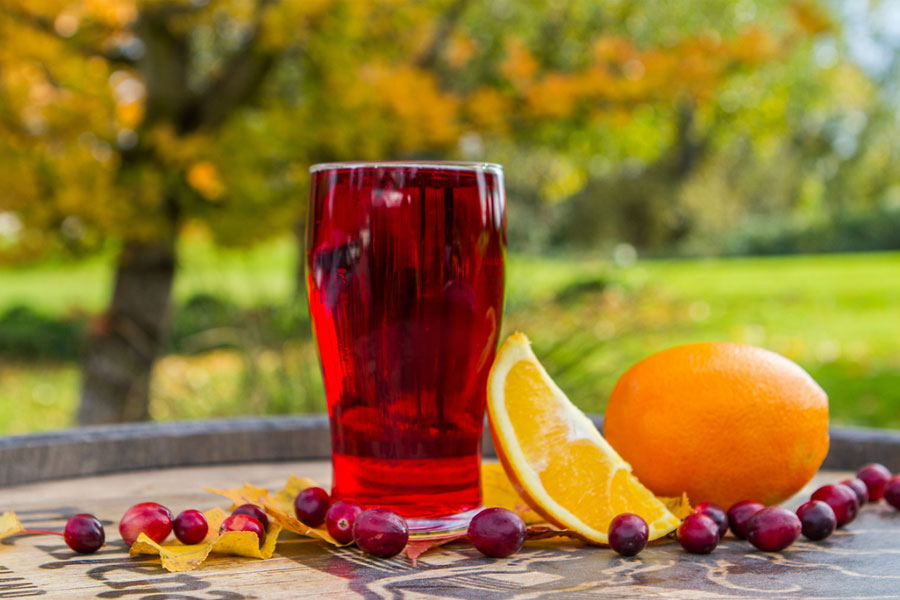 Crangerine Dream Cider
This seasonal offering is a bright garnet color with citrus and cranberry notes that pair perfectly with holiday meals and nights with friends. Try a pint and you'll get a special Passport stamp as well.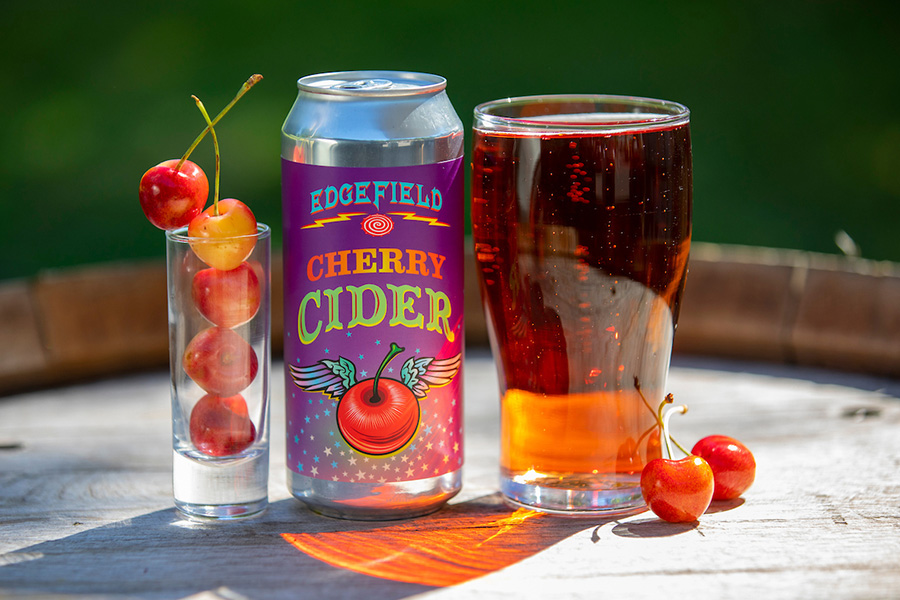 Cherry Cider
On tap & in cans
This semi-sweet, ruby-hued gem saturates your senses with the aromatics of cherry pie and an undercurrent of fresh apples. Sweet and tart cherry flavors blend seamlessly with the acidity of apples, transporting you to a good old hometown 4th of July.
Cider by the Can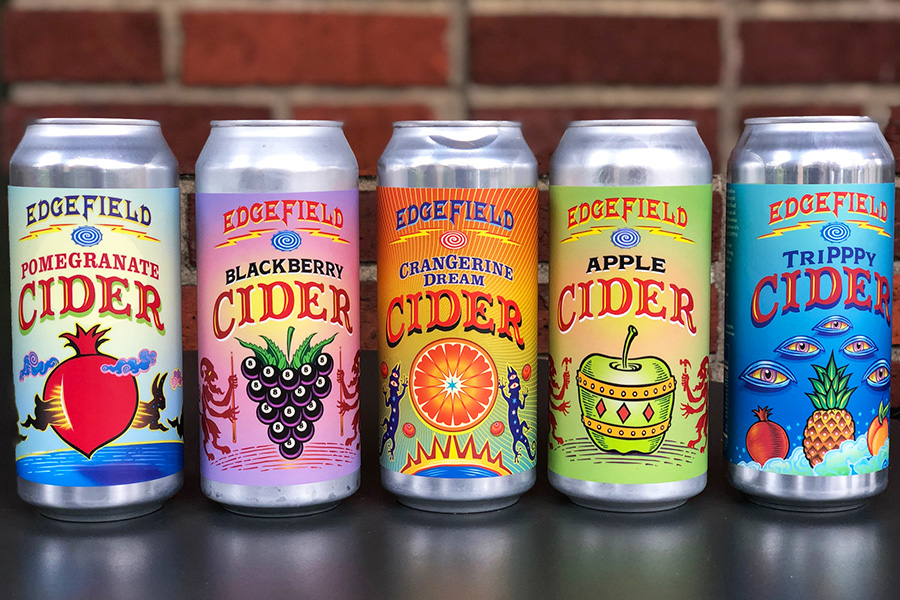 An array of our ciders is available online and at locations in 16 oz cans to go. Cider cans are available everywhere, however which flavor varies.
Crowlers can also be filled with the cider, or combo, of your choice at these locations: 23rd Avenue Bottle Shop, Cedar Hills, Cornelius Pass Roadhouse, Elks Temple Bottle Shop, Roseburg Station Pub & Brewery and Edgefield Winery Tasting Room.