March 27, 2017 | Liz Kelly-Campanale
The Origin of Black Rabbit Red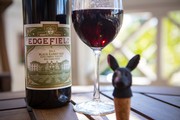 The black rabbit is the fabled mascot of Edgefield, where our winery and vineyards are located in Troutdale, Oregon. Legend has it that when Mike and Brian McMenamin were touring the property in the early 1990s, considering whether or not to purchase the dilapidated, run-down, overgrown estate, a cute little black rabbit popped up, hippity-hopped across their path and scurried off into the blackberry brambles.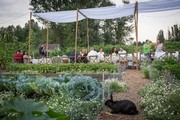 It was a fortuitous sign, one might say – and it made the perfect mascot for our flagship wine. Since its inception in 1995, the sourcing has shifted from Southern Oregon to the Columbia Valley, but the spirit of our Bordeaux-inspired blend has remained true. Raise a glass to the original bunny and enjoy this smooth, easy-drinking wine.
Comments
Commenting has been turned off.